Latest Info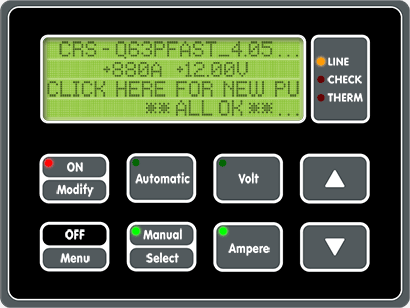 Extended specification for each rectifier Now Available:
Click on the icon on the far right of the list to see the extended specifications of each rectifier.
Go to Products/Switch Mode Rectifiers for Plating / and select: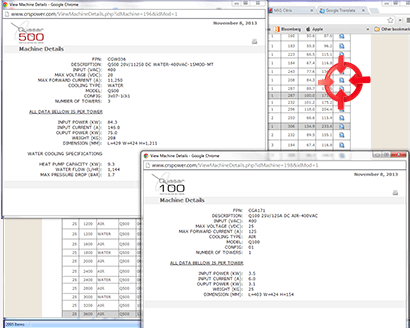 Q100 Rectifier for E-Coat machine is a switch-mode rectifier with a Q100 module for E-Coating, that adopts pulse width modulation (PWM) technique for the controlling the output voltage. A buzzer and a push button are mounted on the rectifier; this buzzer will turn ON when the process is completed and red light of the push button starts blinking, pushing the button, the buzzer and red light will turn OFF.
CRS has realized a project of 138 rectifiers for the Royal Canadian Mint. The rectifier is CSA certified and in a NEMA 12 enclosure. The machines will be shipped at the end of September 2012. Here pictured is the staff from Xiamen that worked on the project. Rectifiers will be used to make coins. The Royal Canadian Mint makes coins for over 60 countries.
General
CRS is a designer and manufacturer of industrial power equipment based on high-frequency switch-mode power supply technology.

is a line of switch-mode rectifiers designed to meet all galvanic surface treatment requirements. Based on high speed IGBT technology, they provide high efficiency and performance. Quasar rectifiers adopt pulse width modulation (PWM) technique for the controlling of current amplitude.